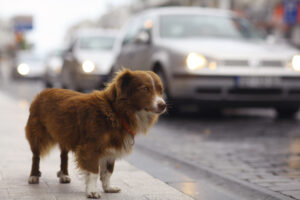 April 17-22 is National Pet ID Week and the perfect time to think about how easily your pet could be identified if they become lost.
Even the most well-behaved pets can get lost, yet only 33% of pet owners report that their pets ALWAYS wear ID tags (ASPCA).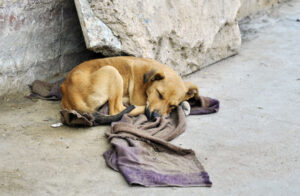 Less than 20% of dogs are reunited with their families after being lost, but you can definitely increase your pet's odds.  Most pets that make it home are reunited with their owners because of proper ID tags or microchips.
Collars and ID tags immediately identify your pet as a lost pet rather than a stray, and the return rate for a dog with a microchip is 2.5 times greater than one without that identification device.
What can you do?
1.  Make sure your pet always wears a collar and ID with your current phone # and address.
2.  Consider having your pet microchipped.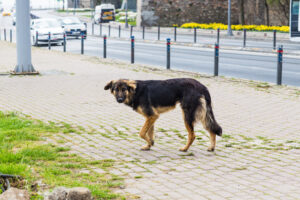 No one ever plans to lose their pet.  If it does happen, you'll have the best chance of having your pet returned to you if they are microchipped and have on their collar with ID tags.
Eli & Jojo's Bakery Bites are grain-free dog treats made with 100% organic ingredients sourced in the USA.  We never use artificial colors, flavors or preservatives, no wheat, corn, soy or gluten, no salt or sugar.  Just whole simple foods.  Wholesome Ingredients.  Healthy Benefits.
Comments?  Questions?  We'd love to hear from you