Food Intolerance or Food Allergy in Your Dog?
What is the difference between food intollerance and a food allergy?  This post will take a look at food allergies in dogs.
Common Causes of Food Allergies
Beef
Dairy
Chicken
Lamb
Fish
Corn
Wheat
Soy
Yeast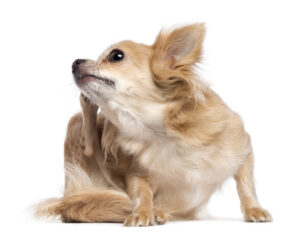 Your dog might also be reacting to inappropriate ingredients like additives and preservatives that are typically found in most commercial pet foods.
What Should You Do?
What should you do if you see any of these signs or symptoms in your dog?  Certainly a visit to your veterinarian is in order.  The best way to find the source of the allergy is usually an elimination diet.
For more information on pet food allergies and an elimination diet, there is an excellent video by Dr. Karen Becker, an integrative wellness veterinarian, that you can watch here.
Another excellent source to help you identify and treat allergies in dogs is A Guide to Seasonal Allergies in Dogs on the betterpet website which can be found here.
In our next post we will take a look at a food intolerance in dogs and how that is different from a food allergy.
Keep in Touch with Us
Eli & Jojo's dog treats are premium treats made with wholesome, real food..  We never use artificial colors, flavors or preservatives, wheat, corn, soy or salt or sugar.  Real Food.  Simple Ingredients.
Comments?  Questions?  We'd love to hear from you.