Humphrey & Hazel absolutely love these dog treats!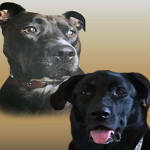 "Our two dogs, Humphrey and Hazel, absolutely loved these dog treats. They were even begging for more. These are perfect sized and delicious for our special babies! Thanks!"
–Bridget and Sarah Ramsey
Macie can't get enough of these yummy treats!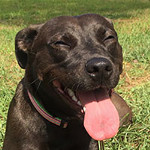 "As a former dog trainer, I would choose these treats any day. I love the fact that they're all organic and made in NC. My dog Macie can't get enough of these yummy treats. Her tail is wagging now as we await our next shipment."
–Tonya Honrine
Tom & Monroe loved Eli and Jojo's Bakery Bites!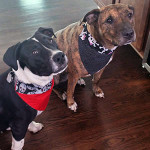 "My pups loved Eli and Jojo's Bakery Bites. We tried the Banana Berry Bites and the dogs devoured them. They had a great crunch my dogs liked which is hard to find in a homemade style treat. I felt good knowing exactly what I was giving them, unlike some of the store bought brands. We will definitely try them again soon!"
–Gabi Woote
Zeus gobbled up this deliciousness!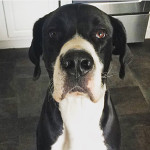 "Zeus DOES NOT like treats and he gobbled up this deliciousness. I feel good knowing what goes in his belly due to his allergies. Glad there are no mysterious ingredients!"
–Rachel Childs
Sam loves his Banana Berry Bites!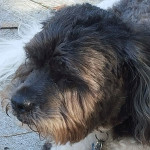 "Sam loves his Banana Berry Bites! I think it is the smell and the crunch that he likes best! I like the organic fresh ingredients and the freedom from preservatives, wheat, corn and soy. I know they are baked with love by a great baker who cares deeply about her dogs and all her dogs' friends."
–Linda Clark
They kept begging for more!
"We really liked the fact that these were grain free, especially for our older dogs.  They seemed to really enjoy them and we liked that their breath didn't smell like normal dog treats after eating them. They kept begging for more!"
–Monica and Adam Milam
Every dog deserves real, wholesome, healthy food and it's our mission
to make that happen.
When we gave him real food he loved it.
My dogs love these treats!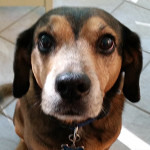 It is reassuring to know that these treats are made with the freshest, organic ingredients in the USA. No worries about mystery ingredients common in most other dog treats. Thank you!
Karen Davare
My name is Charlie and I like all 3…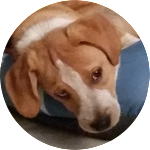 I am a picky puppy but I love these treats.
Karen Davare
Bentley and Beau love these treats!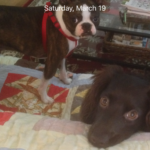 I've been buying the bakery bites for Bentley and Beau for about a year now. We've used them for training and and as snacks. Both dogs love all 3 flavors. I like the fact that the treats are organic with healthy fruits and veggies and no artificial colors or preservatives . Beau is a really picky eater but he loves his bites? I would highly recommend!
Dewise Bailey
Sam LOVES these treats!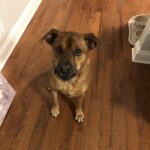 Sam loves these treats and has sampled pretty much all that Kathy has to offer. I appreciate all that Kathy does to produce healthy treats for our pets.
Stephanie Schuster
Women's best friend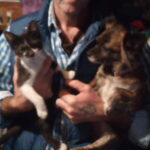 I can't wait till Sadie Mae and tink tries your dog treats. They are very lucky eaters.
Would love to find something they like.
Thanks for your time
Diane Carroll
Carroll's construction
Silver Loved These Cookies!
These treats were so good that my little silver ate them right up and ordinarily he's right picky! Good job you guys! Keep up the good work!!
Stewart Tyler May
Snuggles
My dog Snuggles will love these.
tracey monks