What is the difference between a food allergy and a food intolerance?  This post will take a look at food allergies in dogs.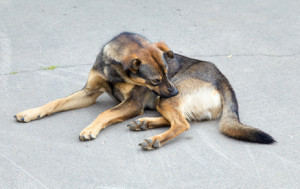 So what are the most common causes of food allergies in dogs?
Beef
Dairy
Chicken
Lamb
Fish
Corn
Wheat
Soy
Yeast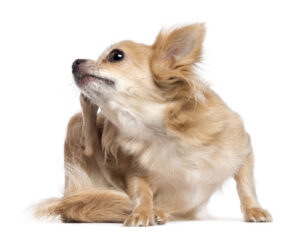 Your dog might also be reacting to inappropriate ingredients like additives and preservatives that are typically found in most commercial pet foods.
What should you do if you see any of these signs or symptoms in your dog?  Certainly a visit to your veterinarian is in order.  The best way to find the source of the allergy is usually an elimination diet.
For more information on pet food allergies and an elimination diet, there is an excellent video by Dr. Karen Becker, an integrative wellness veterinarian, that you can watch here.
In our next post we will take a look at a food intolerance in dogs and how that is different from a food allergy.
At Eli & Jojo's, all of our treats are grain-free.  This eliminates the worry of allergies to grains.  We never use any artificial ingredients, preservatives, colors or flavors, and absolutely no fillers or by-products.  Every ingredient is organic and human-grade quality, which means you can buy it in a grocery store and you probably have it in your own home.  Yes, you could eat our dog treats!