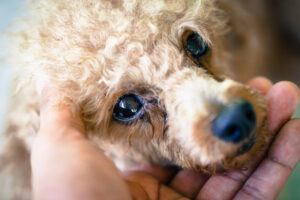 There are more than 10,000 horrific puppy mills nationwide.  Most people care but are just unaware.  We can end puppy mill cruelty through education.
Did you know that 99% of the puppies sold in pet stores come from puppy mills?  One way to stop the thousands of puppies born in these mills is to focus on the pet stores that sell them.
Instead of selling puppies from puppy mills, pet stores are being encouraged (and pressured) to work with shelters and rescues to place those puppies.  This designates the pet store as a "Puppy Friendly Pet Store" that adopts the philosophy that "we love puppies, that's why we don't sell them!".
A pet store that is a "Puppy Friendly Pet Store" makes a pledge not to sell puppies and instead offers puppies for adoption from local shelters.  Read more at www.humanesociety.org
Eli & Jojo's Bakery Bites are grain-free dog treats made with 100% organic ingredients sourced in the USA.  We never use artificial colors, flavors or preservatives, no wheat, corn, soy or gluten, no salt or sugar.  Just whole simple foods.  Wholesome Ingredients.  Healthy Benefits.
Comments?  Questions?  We'd love to hear from you